Thornhill Gasket Australasia Pty Ltd has built its reputation around the Thornhill plate heat exchanger gasket. All Thornhill gaskets are made to ISO 9002 standards and are manufactured solely by Thornhill UK. In fact, Thornhill are one of the only companies that actually make their own gaskets.
Our Melbourne Service facility stocks over 10,000 gaskets to suit over 300 different models, available in 10 different polymers.
The correct choice of gasket characteristics is crucial to the effective operation of the plate heat exchanger. Since the majority of plate heat exchanger gaskets are manufactured from perishable rubber polymers, they require replacing as the gasket loses the ability to seal through hardening and deterioration.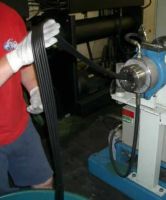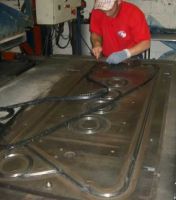 Thornhill's high quality modern compounds provide excellent all round serviceability which meet or exceed the performance specifications demanded by the industries we serve. With our 10 different types of polymer available as standard including NBR, EPDM, Viton®, RCB and Neoprene, we can offer you process solutions for any duty, for any model of Plate Heat Exchanger.
Our superior pricing and lead times makes us a favourable choice for Plate Heat Exchanger Gaskets to the Australasian market.